After two and a half years, I finally redesigned LiamJayDesigns.com. I launched the original site way back in October 2007, with an updated design in late 2008 and haven't made any changes since then. Over the Christmas holidays I felt that it was about time to put the previous design in retirement. It is sad to let it go, but there was some problems with it's flexibility and I think a redesign is a must because web technology is different now (ie. HTML5, CSS3, etc..). So I'm going to highlight some of the features about this new design. I hope you will like this new design as you hopefully did in the previous version.
HTML5 & CSS3
This site is coded with HTML5 and CSS3. I also upgraded the site to the latest version of WordPress with a much simpler comment forms so now you can reply to blog posts very simply.

Expanded Portfolio
I updated the portfolio to include some of my latest work in both on and offline mediums. However one of the behind the scenes changes is that the portfolio entries are now 100% controlled via wordpress which make it a lot easier to keep updated so keep checking back for my newest design work or follow me on dribbble.com for sneak previews of my current projects.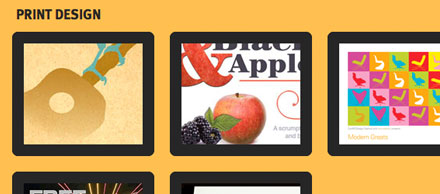 Featured Posts
I added a new Featured Posts section on the blog sidebar which helps to highlight the most popular posts with a thumbnail image (beside the post title and). You can also find all the Featured Posts under the Archives page.

CSS Transitions
Some CSS transition effects are implemented on the about page social media buttons (animating width on rollover) and the search form buttons (fading background colour). It is currently only supported on web browsers such as Safari, Chrome and the newly released Firefox 4.

Book Recommendations
I realised that as part of my job I'm constantly buying books on design and web technologies to keep up to date on the latest developments. Obviously some of these books are better than others, so I've added a small section to my site that is dedicated to small reviews of the books that I recommend to anyone trying to get into the graphic/web design industry.

Share
Don't forget to share my posts if you find them useful. You can find the share bar below each of my posts content.

Comments & Bug Reports
What do you think of the new design? Share your comments in this post. If you find any mistakes, errors or bugs, please take a minute and report them as it will be much appreciated. Thank you!