On the 28th – 30th May 2011 Myself (Liam Jay), Joel Campbell and Rod Love will be taking part in a challenging cycling event called the Tour of Wessex, which covers 329 miles in 3 days.
As if a one-day ride was just not enough of a challenge, the three-day Tour of Wessex offers the ultimate gruelling yet rewarding sportive experience.

The three-day Tour of Wessex can surely lay claim to being the most challenging cycling event in the country. There may be single-day events that are tougher than each of the individual stages, but the cumulative effect of three long days in the saddle, and the fact that the hardest is saved for last makes the Wessex a real test of endurance and recovery.
I'm personally not looking forward to the third day which has Dunkery Beacon, the highest point in Exmoor, looming. I'm praying of the possibility the hill's severity had been talked up, but even if it has we will be riders who have two days' of cycling already in the legs, so I think I have every reason to be approaching it with caution!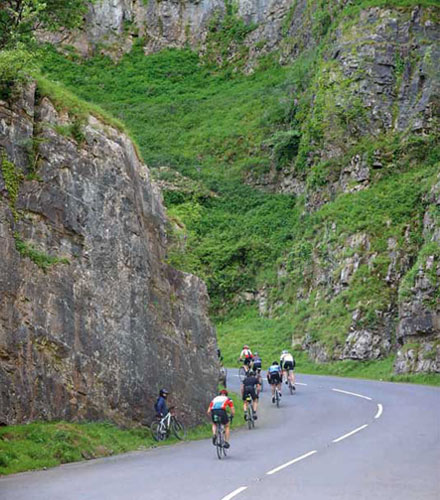 There is reason behind this madness, We're raising cash for charity so any donations will certainly help give us a reason and motivation to keep going when the hills get steep and the legs want to fall off!
A little bit about my chosen charity – The Dorset and Somerset Air Ambulance.
Since their launch they have attended literally thousands of life saving missions.  On average they are deployed 3-4 times per day, however during the summer months this can increase up to 8 and they can be anywhere within the two counties in under 19 minutes of receiving an emergency call, making their service the ideal choice in life-threatening or time-critical situations.
Please help spread the word by sharing this article, and if you can afford it, any donations will be greatly appreciated :)
You can donate by visiting our JustGiving page: www.justgiving.com/RodLove-LiamJay