As I sit here and write this, it's currently August, which means that there was thousands of new Design graduates who were unleashed into the wild, fierce and untamed world of design in the last month. Now I'm going to take an educated guess and assume that out of those graduates, over 90% of them are still unemployed, and as such are desperately looking for an opening that will lead into that elusive first job, in the uncharted territories of this mad design world!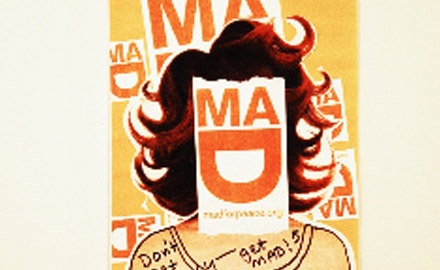 This got me thinking back to when I graduated from the Graphic Design course I did at University, a few years ago (I'm trying to persuade myself that 2 years is not a long time, and that it's ok to be hanging on to the remains of a student lifestyle)! I feel that there's a veil of mystery (that sounds like something that could be from Harry Potter) between the act of leaving University and actually landing that all important first job: so this is my poor attempt at offering a little list of some of the things that I learnt in my first year after uni as a web and graphic designer.
My twelve design graduate tips:
Work placements really help. Apply for any that you see.
Try and decide what Graphic Design means to you.
Be social! Get on Twitter, read design blogs, learn from other design professionals.
Be honest with yourself about your main strengths and also your weaknesses.
A portfolio is for life, not just for an interview. Make sure you keep it updated.
Participate with other designers/developers and don't be afraid to share your ideas.
Graphic Design can be just a job, but being a (web) designer is different.
Be prepared to fall off your bike. If you don't fail then you aren't trying hard enough!
Life and jobs exist outside of London.
Designing is only, about, 35% of your job.
Remember to have a life outside of Design.
Work hard and be nice to people.
I would also add that there seems to be different cultures of designers: those working more rationally and logically compared to those who strive for an emotional connection between their work and the audience; I guess that comes down to if you regard design as more like art or if you regard it as mainly something for commercial use.
Finally
and possibly most importantly – DON'T GIVE UP!! Unless you are very lucky, chances are that it won't be easy to get a job within the design industry, and so many of the people I graduated with seemed to just give up after applying for only a handful of jobs and not getting any responses! If you're truly dedicated to working within this industry then you will need to be prepared to put a lot more effort in than simply handing out a couple of C.V's!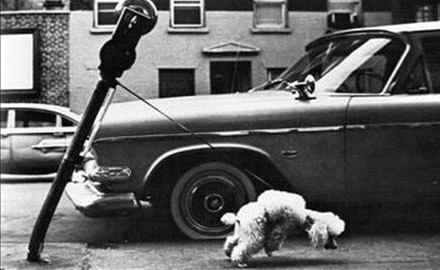 Speaking from personal experience it took me over 9 months to get a proper design job after graduating. I'd already arranged some work experience placements while still at uni, and they were a great introduction into how working within the design industry is radically different compared to working on design projects within a University environment. After that I spent about two months applying for all sorts of design jobs while trying to improve my C.V and covering letters, but all that lead to was a few interviews for jobs that I didn't end up getting.
In the end I took a job doing data entry at a life insurance company (quite possibly the most boring job know to man) while continuing to apply for design jobs and spending my evening improving my knowledge of design programs like Photoshop and Illustrator. After a few months of getting nowhere I made the decision to go freelance. I knew I couldn't give up my current job as I didn't have any clients, so I compromised by going down to part-time hours (3 days a week) and spending the remanding days trying to build up a client base. After a few months I'd done a few jobs for a verity of clients and I kept handing out business cards, which is what led to me getting the design job that I have today. One of the people I'd given a business card, mentioned my name to the wife of a design dude who ran a small design company and who just happened to be looking for a design graduate…and the rest as they say is history!