OMG it's December 24th and I've still not finished/started my Christmas shopping!! That has been the experience of how Christmas shopping has gone for me in years gone past!
However the ever increase of online shops has seen me progressively getting better and better at this present buying malarkey, to such an extent that I have now managed to get around 80% of my Christmas shopping done and it's only the start of December!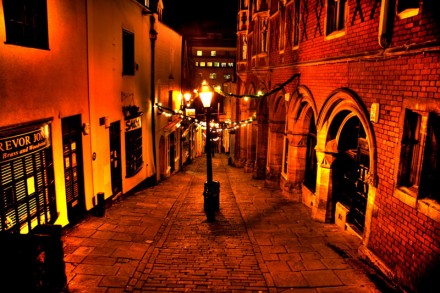 Maybe it's not surprising that as a self confessed web geek the idea of online shopping appeals to me. It's much less stressful for one thing, you can sit on the couch in front of the television and be in the comfort of your home rather than trying to squeeze through crowds with all of your purchases. Whacking people with giant bags and constantly apologising gets old very quickly.
What might be more surprising is that I still like doing some of my Christmas shopping offline! Online shopping has downsides, such as if you're buying something that has important properties other than just visual, how does an item feel, it is made of a quality material? This way you can feel the material and see the colours with your own eyes, which is something the pictures on the internet can't ever hope to fully replicate! Some pictures don't do justice for the products either, when they are much nicer in person than in a photograph.
Another reason I like going round traditional shops is for inspiration! I think I'm not alone in saying there are certain people who buying stuff for is a nightmare. I never know what to get them and don't want to resort to novelty junk, so normally a wander around some of the little independent shops in Bristol such as St. Nicks Market or the quirky ones on Park Street normally provide an endless supply of great present ideas that I would of never even thought of if I'd have purely stuck to online shopping!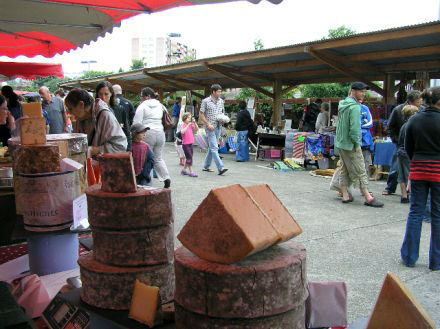 Am I alone with this split online/offline present buying method? Do you firmly stick to one or the other, or do you mix it up a little bit like me? Do you favour the independent shops or some of the main retailers?
Obviously that last point is normally associated with traditional shops, but there are online stores like etsy.com that provide unique handmade items not found in general stores.
Photo of Christmas Steps by L.A Scowen.
Let me know your preferred shopping methods for handeling the Christmas madness in the comments section below!