Music plays a big part in my life, and also with my bank balance, whether that's going to gigs or simply downloading more albums than is good for me! I also have quite an eclectic taste and as such, I frequently subject (they might say "audibly rape") the guys I work with to anything from Avenged Sevenfold to Miley Cyrus, so I thought I'd list my top 5 albums of 2011, in reverse order:
5) Fishin' for Woos – Bowling for Soup
I thought my connection with Bowling for Soup had come to an end, as I'd not been tempted by their last two albums and was thinking they'd past their prime, but I still love seeing them live so could't resist going along when they announced they were going to be playing the 02 academy in Bristol. The gig was everything I'd come to expect from BFS, but I was surprised when they played a new song that sounded a little different to their newer stuff, and instead sounded like old school BFS! Encouraged by that I picked up a copy of Fishing' for Woos and it's a mixture of Acoustic and Punk Rock music with upbeat, uplifting songs. It gets better every time I listen to it and I consider the song 'Turbulence' to be one of their finest to date. It hits the mind, heart and soul with surprisingly calm chords and lyrics that can touch you. Even if you're not tempted by the album I recommend giving this song a listen as it's worth a slot in any music library!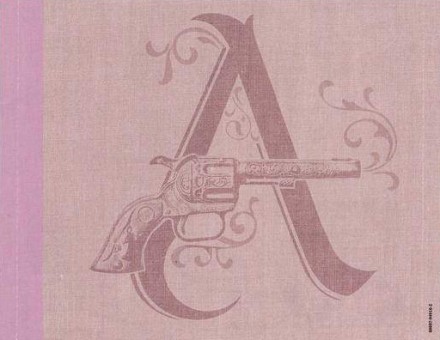 4) Hell on Heels – Pistol Annies
Despite being released in April, I didn't discover this album until near the end of the year but it's slipped easily into my top 5. Pistol Annies is an American country music supergroup composed of Miranda Lambert, Ashley Monroe and Angaleena Presley. Whereas many of these high-profile music side projects ultimately amount to little more than artistically torpid, self-indulgent one-offs, Pistol Annies defy that generalisation.
Hell on Heels is proof that good things can come in small packages. There's eleven songs on the album and not one of them is over three and a half minutes long. Normally I'd point to that being a bad thing, but keeping the tracks short means none of them feel drawn out and never overstay there welcome! Also, I honestly can't point to any of the songs sounding like filler tracks, which is another reason that I can't complain about the shortness of the album overall. The album may be having fun with the concept of the three artist's images, but with great lines like 'I've been thinking about all these pills I'm taking, I wash 'em down with an ice cold beer and the love I ain't been making', it would be a shame if Hell on Heels were the last anyone heard of the Pistol Annies. 'Lemon Drop' and 'Trailer for Rent' are my standout tracks.
3) For Now – Courage my Love
Most of you will never of heard of this little pop-punk trio, so to provide a little background, Courage My Love are twin sisters Mercedes, (guitar) and Phoenix, (drums) and David, (bass). Considering their relatively small stature, they rock surprisingly hard, but there is a little controversy with my next pick as my favourite song of theirs is not actually on this album as it was recored for a podcast: Tell em' Steve Dave, but it's still a top notch example from a fairly small but upcoming band, so I figure they'll be happy if I recommend more than one of their creations. So what makes this so special, well the song I mentioned is called "I Sell Comics" and it's all about being a kick ass comic shop employee, combine that with the fact that I'm a huge geek who likes comics, it's easy to see why I think it rocks. Like I said, they're not a large act, so give these guys some support, they deserve it, and I'm hoping that soon you'll be able to say 'I liked them before they were big'. Standout track from this album is probably the fantastically named 'Anchors Make Good Shoes (If You Have Issues)'.
2) This Is Country Music – Brad Paisley
For anyone who knows me, it should come as no surprise that Brad Paisley features in this list. How can I not like a guy who actually used a mac's start up sound in one of his songs! This album starts where his "American Saturday Night" left off, and if you're hoping for a dramatic change then you'll be disappointed as Brad sticks to what he knows best on this one. His style is definitely more pop-country so it's not going to revolutionise the country music genre into something else, but when it's this good, you really won't care. The whole album is just nice, relaxing music that is perfect for some easily listening! It's hard to pick out a favourite track when the overall quality manages to maintain such a high standard, but I'd say 'Working On A Tan' will remain one of my great summertime tracks for ages!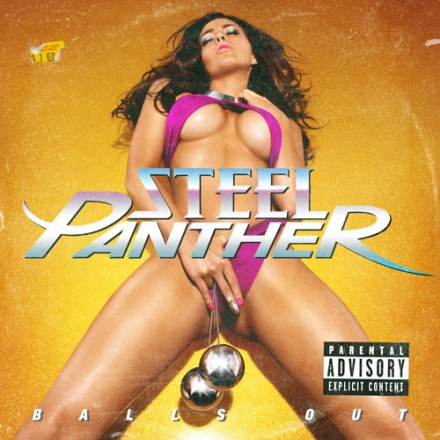 1) Balls Out – Steel Panther
Could it ever have been anything else! When I started writing this list I had to have a good look through all the albums I've bought over the past 12 months, to decide what deserved to be included, but I already knew what would be filling the top spot! For those that don't know, Steel Panther are like the 1980's never ended, and I mean that in a great way! Their music is full of crazy guitar solos, powerful, energising riffs, and choruses so catchy you'll be humming them in public without realising it, even if you don't want to be, and for those poor few that have never heard a Steel Panther song, in one word, the lyrics can be best summed up as "offensive". In four words, the lyrics can be best summed up as "really, really, reallllly offensive". Yes the humour is juvenile, over-the-top and very rude but the reason that it works is because it's all very tongue-in-cheek!
What sets Steel Panther apart from a lot of comedy bands, is that they are all technically very gifted musicians and have written some great songs on here. Steel Panther are rare because they clearly understand who they are trying to spoof yet are one of the few parody acts that actually ends up being better than the original influence. Anyone who enjoys b-tchin' hard rock/metal in general will enjoy this album. Highlight track/s are 'Tomorrow Night' and 'Weenie Ride'.