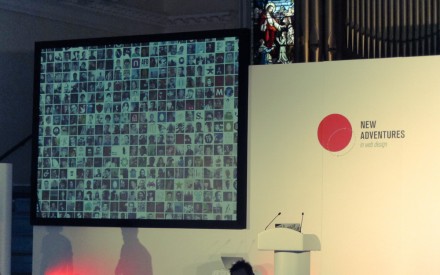 Compared to my other conference write-ups, (FOWA, inSites, WDC2011), where I basically just wrote up who spoke and what the talks were about, I've decided to do something a little different for my write up of the New Adventure in Web Design Conference 2012 (NaConf).
Why? Well for a few reasons. One, that I felt like doing something a little different as some of the write-ups can be a bit dreary if you weren't actually there, and secondly, there was one or two talks that I genuinely didn't think were very good, and I don't want this post to seem negative, as Simon Collison put on an absolutely fantastic event. I think he was born to be a conference organiser, as everything ran really smoothly and on top of that, I can attest to the fact that he truly is a top notch gentleman who definitely deserves the praise he gets from putting on these events.
So what I'm going to do is write down one highlight from each talk, and hopefully these points should be a pretty good list of design advice, regardless of wether you attended NaConf this year or not.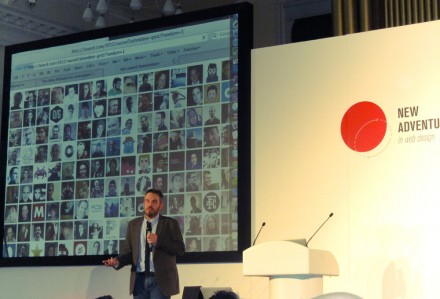 Besides all the great and inspiring talks, I also met and saw so many wonderful people. I am very glad to work within an industry that is so friendly and welcoming, and I am very happy to know and talk to the people I do. I just hope Colly doesn't need to be bullied into putting it on again next year!