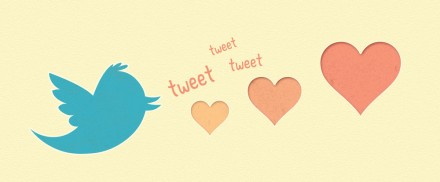 After several years of using both of the social networking behemoths, I have decided that unlike the vast majority of people I speak with, I prefer Twitter over Facebook.
Why? Because Twitter makes me feel happy! Facebook? Not nearly as much.
A lot of people don't get Twitter, just look at the amount of accounts that have been set up and only tweeted once before being abandoned in favour of Facebook. In all honesty when I first started using Twitter, I too didn't fully understand the twitterverse, but I persevered and now my Twitter feed is comprised of many fine-folk who work hard, are friendly yet ambitious and (fingers crossed) are on track to realising their goals. Compare that to my Facebook feed, which is comprised of many people who are obviously bored, and seem to like measuring how great their weekend was by how many pints they downed before throwing up and losing their shoes (and no-doubt also their sense of public decency).
Sorry if that sounds condescending, I do have some lovely friends on Facebook, most of which also happen to be on Twitter as well…coincidence, or proof that being on Twitter means you're smarter than the average bear? Who knows!
Personally Twitter helps to inspires me. I follow a lot of like-minded people, many of which often share links to inspiring resources that often spark new ideas. Facebook often infuriates me. People I sat next to in school type like they nvr wnt to an Eng leszon in tey're lifes abt how dey h8 wrk.
Obviously I need to give my Facebook friends list a good pruning, which would solve a lot of these issues, but sometimes I feel I can relate more to the avatars I chat with on Twitter than some of the people I have met in real life on Facebook, although thanks to some of the web conferences I've attended, I have been lucky enough to meet a lot of the people I follow on Twitter in real life now as well. Maybe the next logical step is to get to know them well enough so that they become Facebook friends as well
Am I the only one who feels like this?