Sunday 18th March saw me waking up at the godforsaken time of close to 5am and questioning my sanity for doing this of my own will. The reason for this madness was so that I could travel to Longleat near Warminster, not simply to enjoy the splendour of the Longleat Estate, but to take part in the Endura Lionheart sportive.
After an initial weather scare of driving through a small shower on the way, upon arrival, although slightly cold, the day seemed to be setting itself up for a pleasantly rain-free and clear couple of hours. I was torn between taking my thick winter gloves or a thinner spring pair but eventually decided on the thick ones, which in hindsight was a bit of a mistake as the day turned out to get much warmer than I'd anticipated, but I can think of much worse things that might of happened so it wasn't a real issue.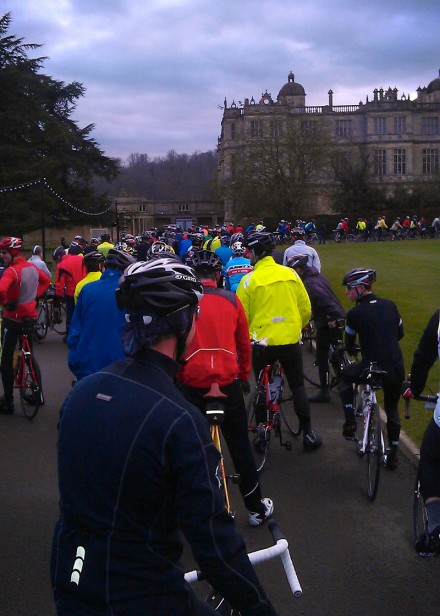 The Lionheart has two routes, a 100mile one and a 100km option. I'd opted for the 100km as I'd figured I wouldn't be at full fitness considering that it's still quite early in the year. I'm glad I did, as although I finished in a personal healthy 4.32, I'd fallen behind the other guys I was cycling with at around the half-way mark and by the last 10 miles my legs were definitely starting to feel it.
The course itself was quite interesting as it had a few surprise challenges as well as the well known ones. The course started by doing a small loop behind the Longleat House and then going up a towards the main entrance which is a relatively challenging hill to tackle before your legs are properly warmed up.
The organisers of the Lionheart sportive had decided to use village halls as their pit stop feeding stations, and while I can see the benefit of doing that, it did lead to a couple of less than perfect scenarios – The first stop was at around 15 miles in, which myself and all the guys I was cycling with felt was a bit too early into the route to warrant stopping at, so we sailed on by. If it had been placed between 20/25 miles then I'd of stopped to re-fuel and re-stock on energy supplies. The second (and last for the 100km riders) pit stop was around the 40 mile mark which was much better, but unfortunately the village hall in question fell in the middle of a steep hill so trying to push off and clip into your cleats after stopping was a challenge in itself, with many riders opting to walk up the hill before remounting.
The food inside the the pit stops left nothing to be desired though, as they had an amazing choice of quality food in plentiful supply. I grabbed a quick coffee and fuelled up on bananas and the (quite frankly genius inclusion of) Christmas cake!
Not long after that stop came the infamous King Alfred's Tower Climb, which brought back painful memories during last years tour of Wessex, and this year included a timed ascent aided by the helmet chips we were all wearing. Personally I find that hill intimidating enough without the need to be timed, but it was a nice inclusion for those mad enough to want to race up it!
I actually passed someone riding a mountain bike on that hill, which initially seemed like an odd choice for a road sportive, but on second thoughts, I can see the logic as some parts of the course had a great deal of mud on the road, particularly when passing near farms and going through the Stourton forest.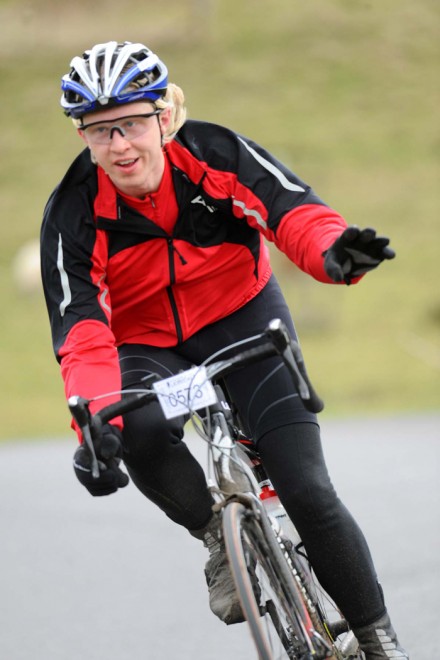 The last bit of the Lionheart included a 2km climb at the end and with tired legs, this last climb had a lot of people walking, and others with painful faces. But with every accent, you get to have a descent, and the the one down into the Longleat estate was uber fast and made the sight of the finish line even more enjoyable!
The medals given out upon finishing were pretty nice and in my opinion a lot better than the one I received for completing the tour of Wessex last year and the stew/hot-pot food that was being dished out was veggie friendly, so colour me impressed and count me in for 2013!