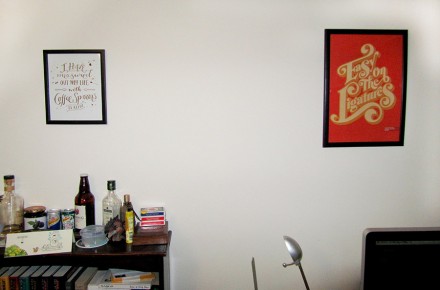 For those of you who know me personally, you'll know that I've considered Bristol to be my home for ages, this is despite me actually living out in a small village in the middle of nowhere, about 30 minutes drive from Bristol.
That all changed on the 9th of this month as I moved into a lovely shared house in Bristol. I'll admit that I was slightly dubious about what life in the middle of a city was going to be like after living out in the country for the past 4 years. I was expecting a large increase in the amount of noise around me, especially at the house is on the corner of a main road, but I'm happy to say that hasn't been the case. The house is quite a new building so is well insulated which I think helps to keep out the noise from the road and none of the neighbours have caused any issues, so it's all looking good.
I've actually moved further away from my place of work, although only by about 15 minutes drive. It might sound like a strange descision, but I was already driving into Bristol multiple nights a week anyway, due to friends, sports, cinema, etc.., so it's not made much of a difference in that respect, and I'm not a lot closer to shops and a good number of my friends. Hopefully, this will mean that I'll be able to see them more often!
Apart from those obvious reasons, I also like the idea of being in Bristol as a lot of people consider Bristol (also Bath) to be the one of the UK's big web design 'hubs': the concentration of web professionals living and working in and around the city is very high which was another big draws for me personally seeing as I'm a web designer/developer.
I've only managed to go on one small walk around my new area but am hoping to be able to spend more time exploring the local area and see what secrets it has hidden away! Watch this space…