The original iPod music player debuted 13 years ago, in October 2001, and on September 9th 2014, Apple quietly discontinued the iPod classic after unveiling the new iPhone 6.
I'm not an overly sentimental person, especially when it comes to technology – I'm normally of the opinion that the old needs to make way for the new, so it feels weird for me to write about still wanting a piece of technology that's 13 years old!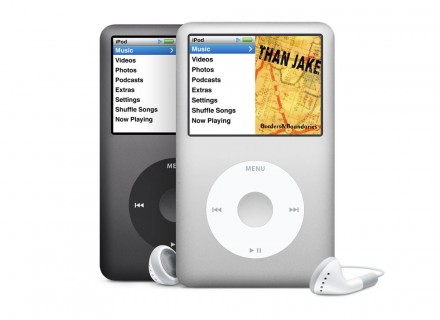 The iPod had remained one of Apple's core product categories over the years, The death of the iPod classic means no more hard drive and no more wheel control for the iPod line-up, and more importantly (for me at least), no more 160GB of storage!
I can't say I was surprised to learn that Apple had decided to say goodbye to the iPod classic as it hadn't been updated for several years and its sales numbers had been slowly declining year on year with more and more people choosing to use their phones as their music players of choice.
However, I still feel like there's a market for the standalone mp3/music player, albeit a smaller one than there was before. I still use an iPod classic over any other type of portable music device I could buy because it solved a lot of the issues I'd have with using my phone as a music player.
Better battery life – my phone needs to be recharged most days, and that's without extensive use! My iPod classic needs a charge about once a month.
No internet required – streaming music is great, I love apps like Rdio and Spotify when I'm using my computer as the internet is about as stable as I could wish for, but I can't say the same for when I'm out and about using my phone. At those points you can't beat having all your music on the device that's with you!
160gb of storage – For people that have a small amount of music, phones will be perfect as you can easily store a couple of GBs of music, but for people with a larger sized collection, the current storage space available in most phones just won't cut it, so even if I wanted to store all my files locally (to avoid the no internet problem described previously), I wouldn't be able to!
I'd argue that it's questionable how long Apple's other iPods will be around, too. Sales of the media players have seen a steady decline as smartphones become ever more popular, so I expect it won't be very long before iPods are a thing of the past.
What makes me concerned about this is the seeming lack of alternatives to the iPod classic. Something that has all of the features mentioned above (good battery life, large storage and easy to use), doesn't seem to exist. If I'm wrong about that then please let me know! Until then, I'll be keeping my iPod classic safely wrapped up in cotton wool!