Design a personal logo and identity for a craftsperson called "Sandy Raidy"
I was approached by Sandy, who wanted someone to design a personal logo that she could use to represent her.
After discussing what elements she wanted the logo to portray, I sketched some rough concepts for Sandy to choose from.
"To make my personal logo, I was looking for a skilled designer with a good sense of fun, and Liam looked like the right person. I chose him and never regretted it. It was a small and informal project but Liam treated it with all the respect and attention I could wish for. He did his research, listened to my feedback and kept his promises. Even though we didn't have a deadline, everything was delivered promptly, with good communication all the way. As this was the first time I worked with a designer, Liam made sure I understood the process and the consequences of my choices. Friendly, patient and professional, Liam delivered excellent artwork and I'll certainly work with him again if I have a chance."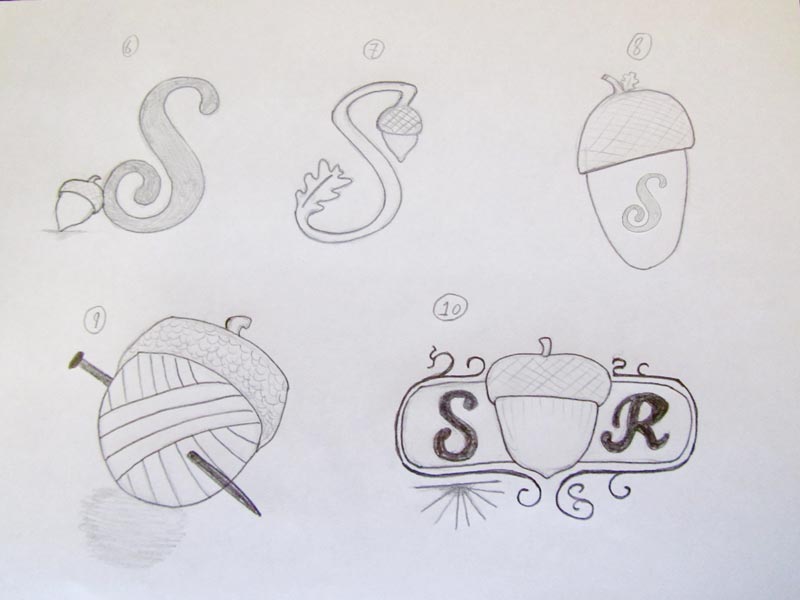 Once the initial concepts had been narrowed down to the final two, I took both of these into Illustrator and developed them further by experimenting with line thickness and colour variations.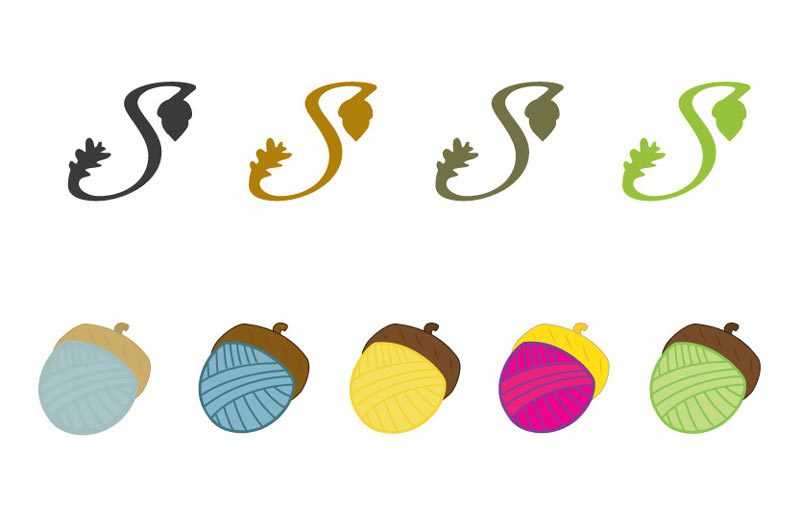 After discussing the outcomes with Sandy, we settled on the combination of an acorn and a ball of wool, as the former gives a sense of class and importance and the latter represents the hand craft element without getting to specific about the crafts in question.