Radminton Badminton was a friendly social badminton club affiliated with Badminton England and welcomed adult players of all abilities.
The club was originally set up to cater for less experienced social players that felt intimidated playing at other clubs.
As a regular badminton player myself, I was happy to help the club out by designing them a website.
I used a light cream colour for the background of the site with splashes of red taken from the club shirts and logo.
Deciding on the hierarchy of the information is crucial for a one page website, and we decided that the most essential information was where and when the club is on, with the rest of the information such as "About" and "Membership" costs coming further down the page.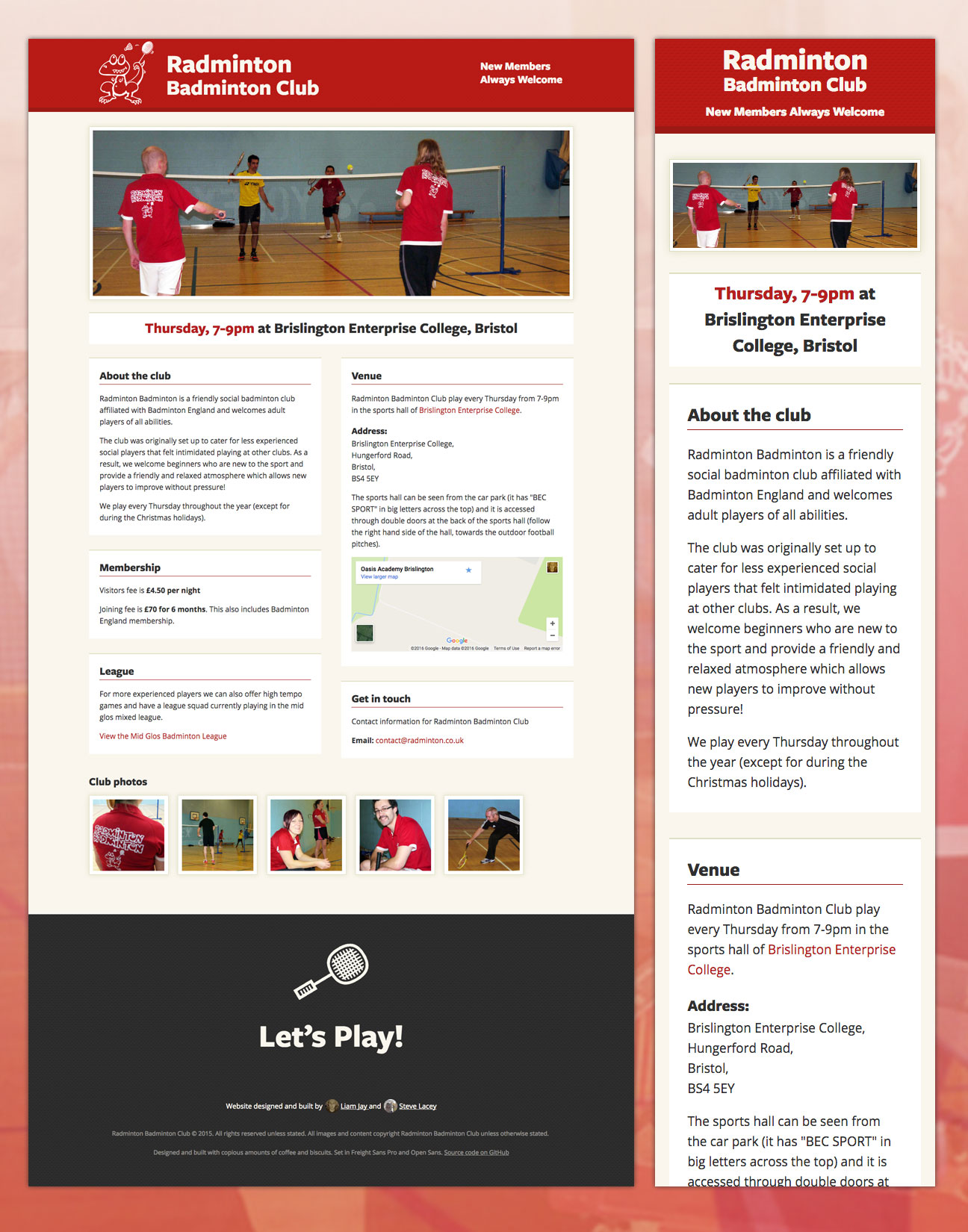 I worked with the talented Steve Lacey on this project. Steve sorted out all of the technical setup of the site and helped with little bits of the front-end coding too.